MidnightWatcher's Blogspot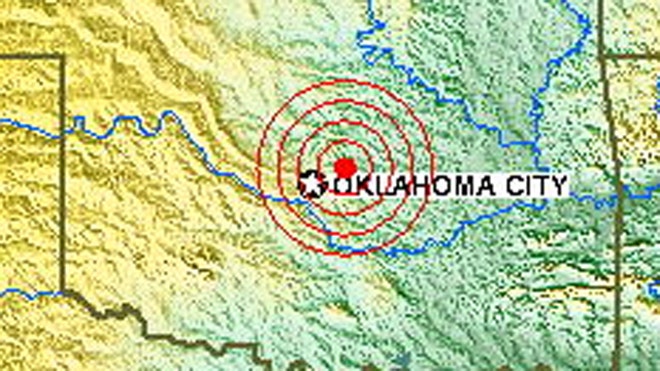 By Rusty Surette, News 9 – "Several earthquakes shook central Oklahoma in the early morning hours of Tuesday, including one that hit while News 9 was on the air.
News 9 received hundreds of phone calls, emails, Facebook and Twitter messages soon after the first earthquake hit.
The first quake was reported around 1:45 a.m. about three miles west of Chandler. The United State Geological Survey says it had a magnitude of 3.0.
Fifteen minutes later, the strongest earthquake of the morning hit the Oklahoma City metro area. The 4.3 quake was centered near Luther, 29 miles east and northeast of Oklahoma City. This earthquake awakened many residents and shook buildings from Oklahoma City to Stillwater.
The USGS reported a third quake at 2:15 a.m. near Boley, Oklahoma. This one had a magnitude of 2.8. One minute later, a fourth early-morning quake shook the area of Luther and Choctaw. The…
View original post 92 more words